The best 'making of' video – Found 'Microsoft Surface'
There have been a few good 'making of' films shot at Mount Pleasant Studios, but a recent one made by Sandra Ciampone for Found Studio is in a different league. Apart from anything else, they don't often feature tracking shots!
Now, here's a link to the finished commercial, an intense film for Microsoft to launch their next generation 'Surface' tablet, shot at MPS.
Film Studio Infinity Cove Goes Grey
Our film studio infinity cove was, for the first time ever, painted grey and DOP Tony Miller added dramatic high-contrast lighting. The film was directed by Mike Sharpe. The TV advert shoot went smoothly and Joe Binks, Found's producer said:
"The team at Mount Pleasant were very flexible in accommodating our last minute shoot, and really helpful in helping to organise a location recce and to re-paint the cyc grey within 48 hours".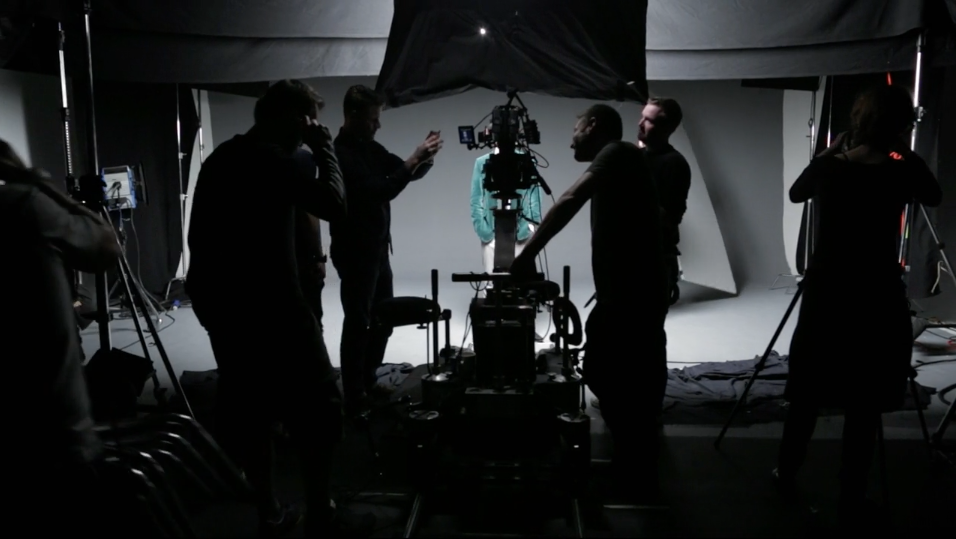 "During the shoot itself, the facilities were comfortable, spacious and clean. The basement green room area provided a decent space away from the action for our SAs, and the studio manager was on hand all day to help us with any issues".

"It's a bonus that the film studios are on our doorstep and we would definitely take future shoots there."