COVID-19 – New Ways Of Working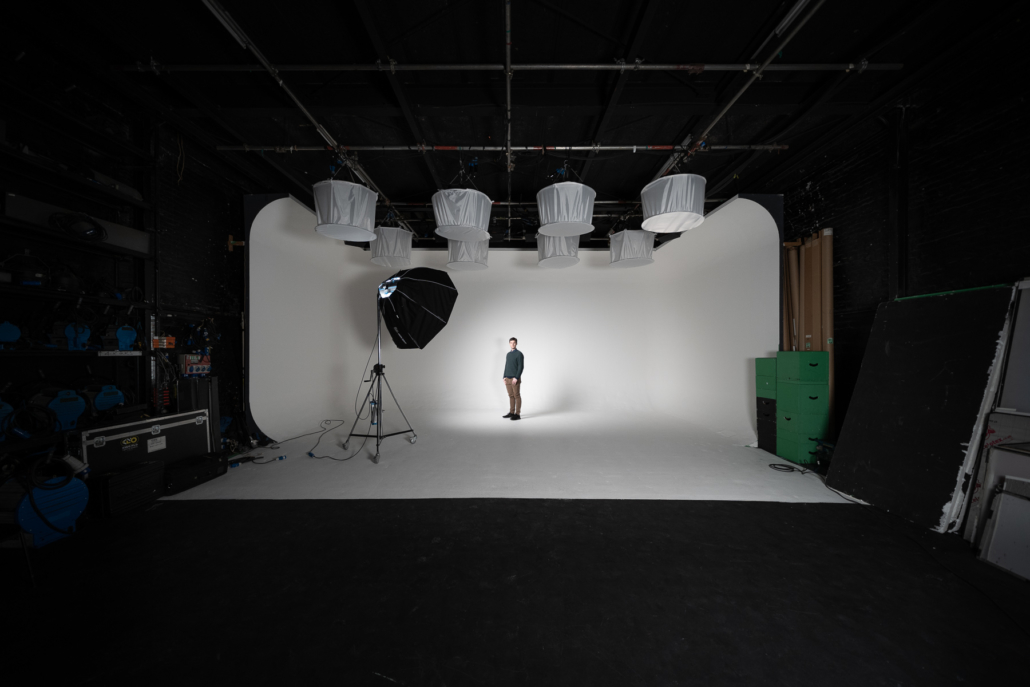 The studio has not been operating during the month of April. Our first shoot since lockdown took place on Friday the 8th of May with just four people involved in the shoot. As more projects are pencilled, we are putting measures in place to prepare the studio for a new safe way of working. We aim to ensure that we take all the mitigating actions possible to reduce the risk of transmission of Covid-19 between those working on and attending shoots at the studio.
We only have one Stage, so there is no chance of encountering people not working on your shoot.
Sanitation
Client-facing Mount Pleasant Studio staff will wear PPE.
Door handles, taps and any other surfaces that are identified as 'high-touch' will be cleaned regularly during the shooting day (unless shooting sound precludes studio access). After each shoot our cleaners will sanitise all 'high-touch' points with Duomax cleanser/sanitiser, as used by the NHS.
Metal door pulls and finger plates have been replaced with copper versions . Copper is an antiviral surface and similar Coronaviruses were killed within minutes. These copper handles and plates will still be disinfected on a regular basis.
Hired-in equipment will be cleaned prior to arrival. Much of our camera and lighting equipment is hired from Pixipixel. Here is their COVID-19 policy.
We will sanitise hired in-house lighting equipment given to us on a lighting list prior to the shoot. Additional lighting equipment can be sanitised as it is used. We would expect gaffers and sparks to wear gaffer's gloves and a mask.
We ask that crew/clients arrives with their own PPE, or that production supplies PPE to crew members/clients.
There are hand washing facilities at the back of the studio and in the toilet areas in the basement (as well as in the Make Up Room).
We have installed three hand sanitiser stations; one in the props room for use when first entering the studio, another at the back of the stage next to the sink and a third in the Green Room outside the corridor to the toilets/makeup areas.
We have a shower room for the use of all clients but we ask that people bring their own towels. We have paper hand towels in the toilets rather than airflow hand dryers.
How many people can be on the stage and in ancillary spaces?
We have looked at our floor plan based on 2m (rather than the upcoming "1-metre-plus" rule) between people and concluded that a maximum of 12 people can safely be on the stage itself. We have a raised client area above the stage (1 person), large green room (4 people), kitchen (2 people), props area (3 people), one changing room (1 person) and one makeup/wardrobe room (2 people). We have rolls of yellow fluorescent tape that can be used to mark out 4 m2 squares on the studio floor and in other areas of our building as required. We are happy to do a Zoom or FaceTime recce so that you can work out in advance where to place crew and clients.
There is an exit door from the Green Room to the street that can be used to allow a separate entrance and exit, if requested.
From July 4th 2020 "A "1-metre-plus" approach will mean members of the public can be 1 metre away from each other as long as other measures are put in place to limit the transmission of the virus.", which implies that the two meter rule might be eased on shoots. We will update this paragraph when we have more information from industry bodies and associations.
You can download a detailed scale plan of the stage and ancillary areas here.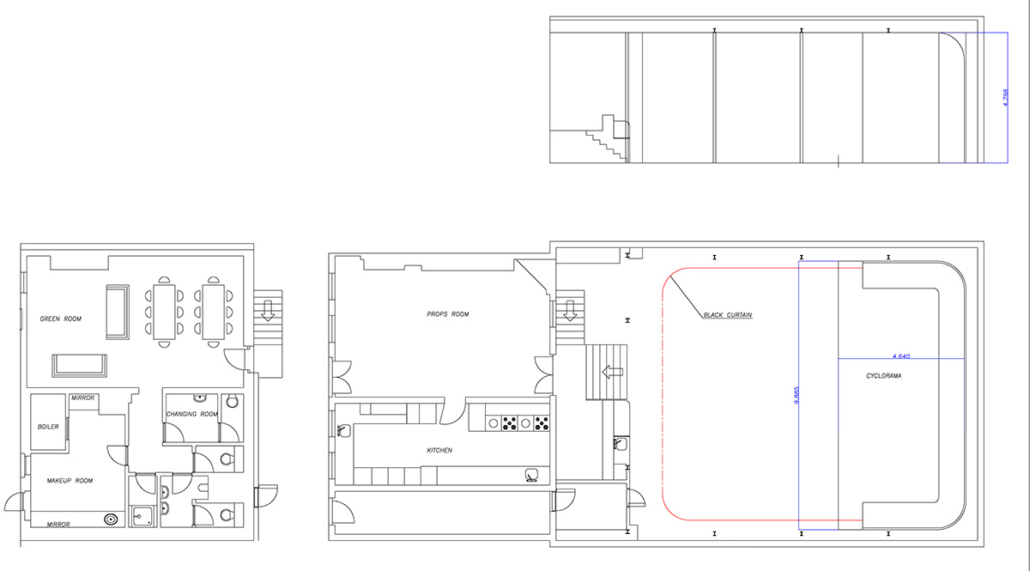 We can place monitors in the raised Client Area and in the Green Room if a client is attending the shoot. We have up to 350MB fibre broadband with up to 25MB upload speed for live remote shoots and for playback to clients/staff supervising a shoot remotely using Q-take or similar systems.
Drinks and catering
We suggest that where possible one designated crew member uses the kitchen to make coffee, tea, etc. and leaves the drinks on a table outside the kitchen for collection.
Catering can be discussed with individual clients, but the same crew member should put plates of food out of the kitchen for individual safe collection.
We can organise catering via our local suppliers or production can organise.
We have two dishwashers and will leave washed mugs, glasses and plates in the machines for the designated crew member to collect. This will be re-washed at the end of every shoot day.
We have a chilled, filtered water cooler in the corner of the studio. We ask that all crew/clients bring a refillable water bottle, preferably clearly labelled with their name, to the studio.
Until now, we have avoided single use plastic bottles, but we will have individual can/bottles of water available, as well as cans of soft drinks.
When the weather allows we will put chairs and tables on the wide pavement outside the studio at lunchtime to allow crew to spread out.
Optional additional Green Room
We have an additional 18ft x 12ft Green Room available as and when required to allow client, agency or talent to be further socially distanced. It has a desk, makeup mirrors and sofas/armchairs.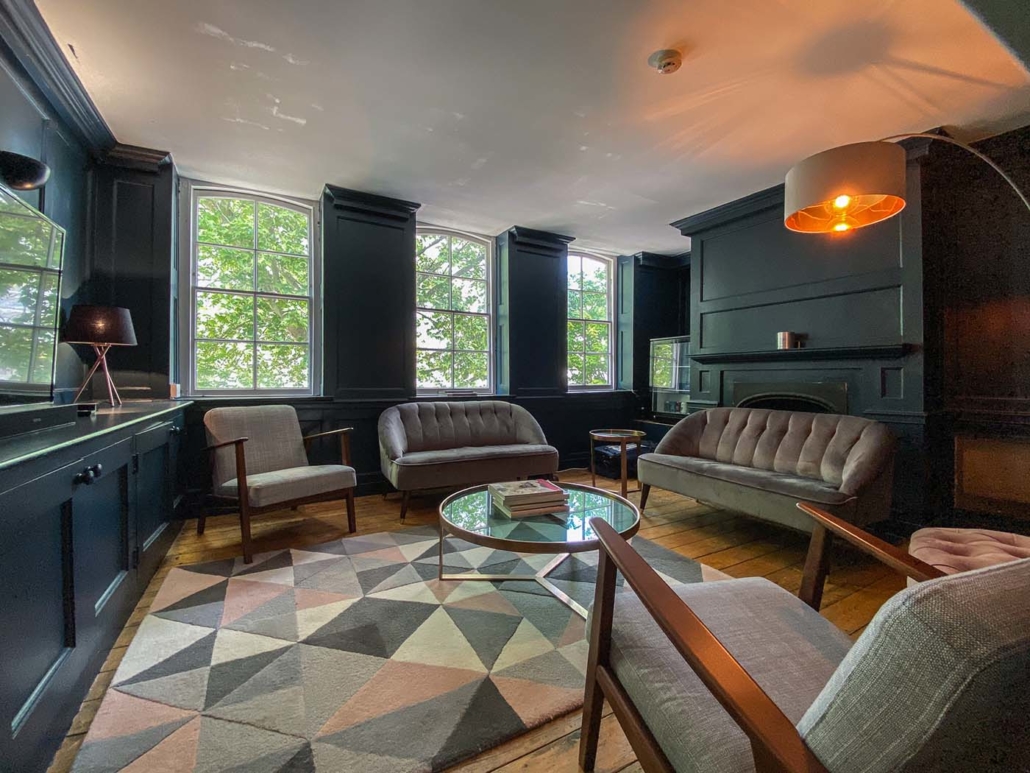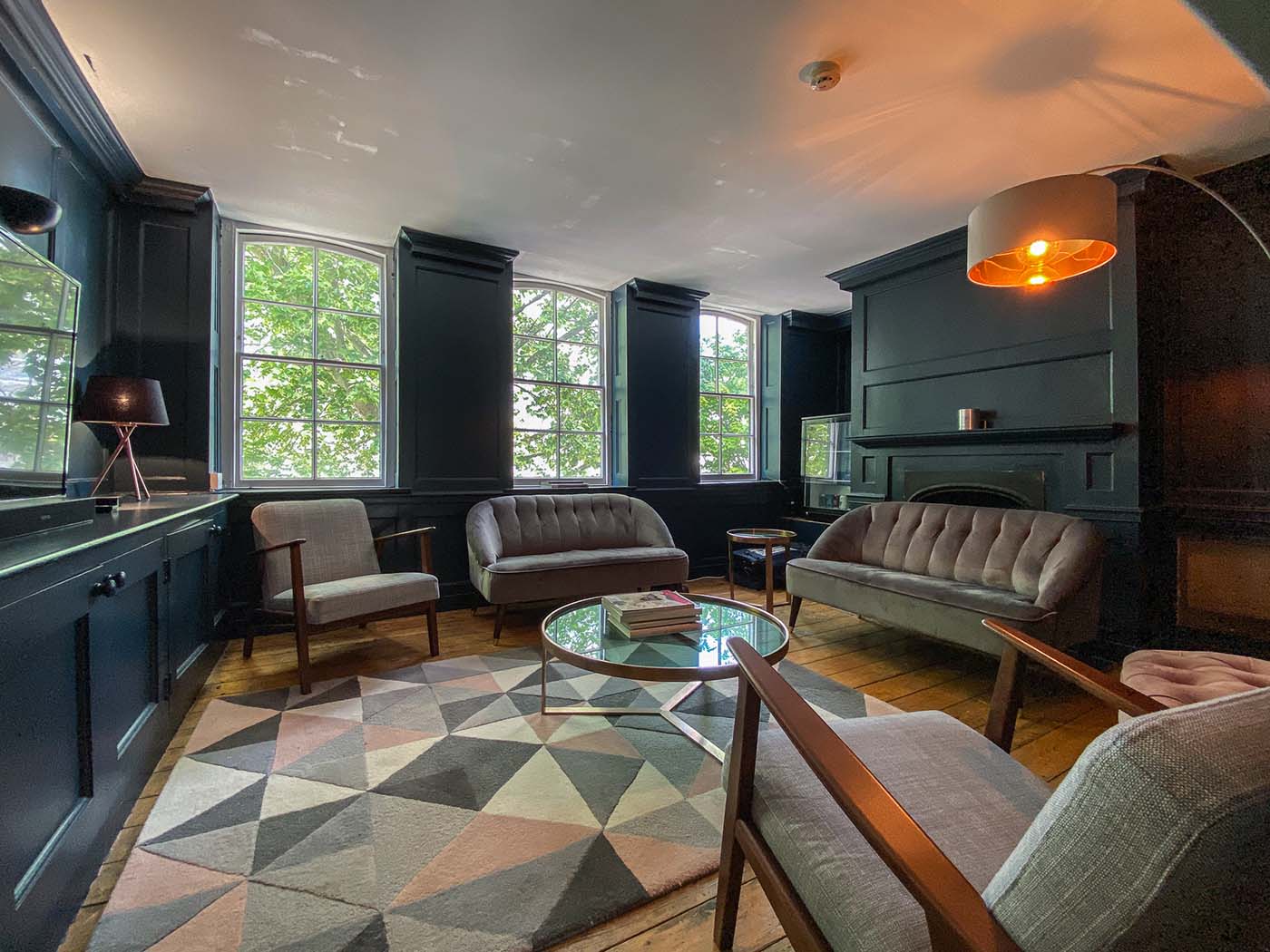 We will do our best to make the studio a safe environment, however in shooting at the studio, clients do so at their own risk. Mount Pleasant Studios Ltd does not take any responsibility for transmission of the COVID-19 virus that might have taken place on its premises.