Film Studio London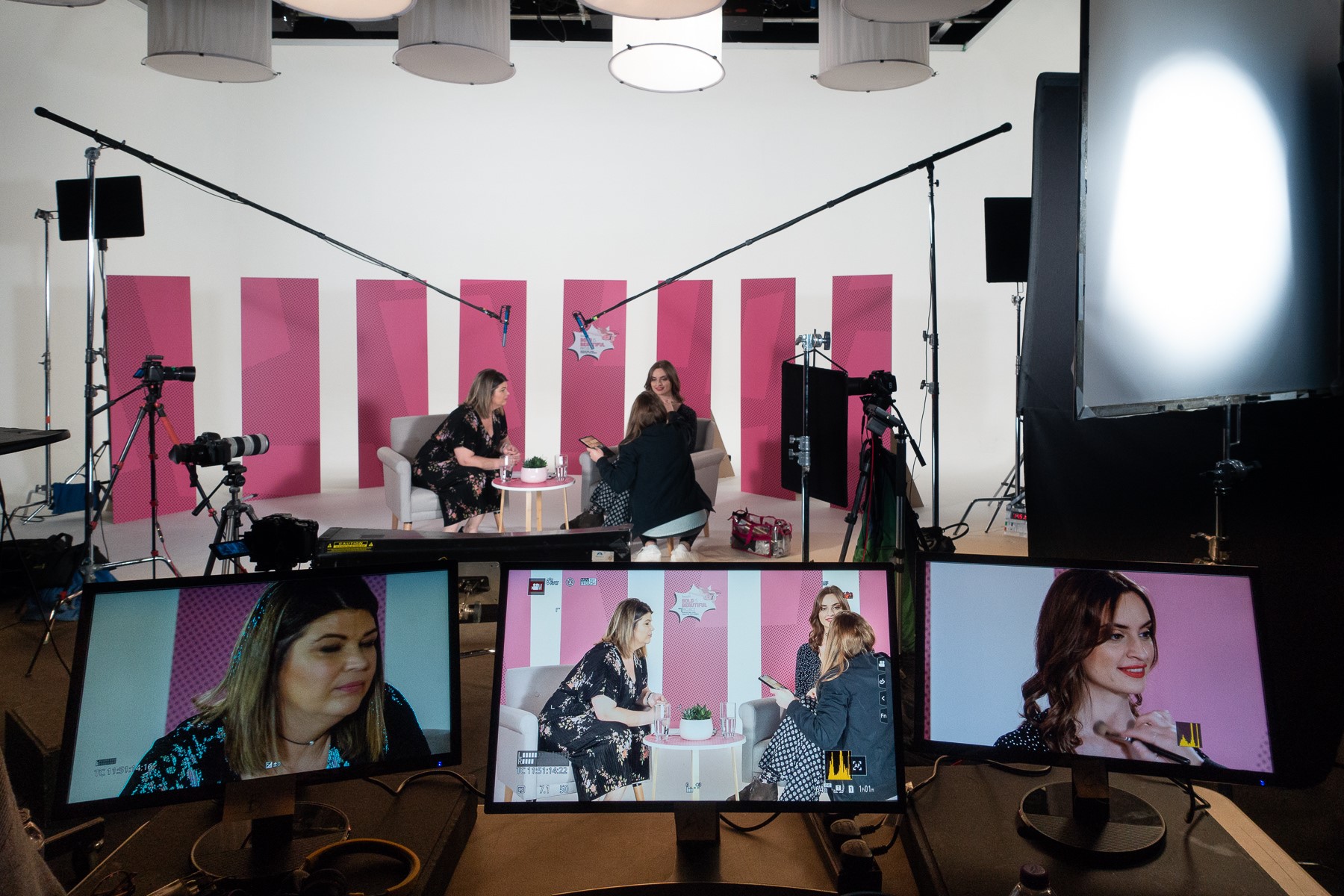 London has long been associated with world-class filmmakers and creative talent and Mount Pleasant Studio is proud to be a small part of that heritage in its role of serving the international production industry since 2005. In the past fifteen years we have hosted a broad range of TV commercials, television series, music videos, corporate videos and more recently live streaming productions, including to Facebook and Instagram live for all the major UK broadcasters, TV and commercials production companies, ad agencies and VFX houses. We have two fibre connections to the studio, so we are well set up for live streaming remote shooting. Our discreet film and television studio is nestled in the heart of London and is an industry favourite, and for very good reasons:
Our state-of-the-art soundproofed film and TV stage is kitted out with a wide range of lighting equipment from Arri SkyPanel S60C LED lights, to 12Ks and down to a Dedo kit. We have accounts with major camera and lighting hire companies that are close by and can provide any further lighting or camera equipment that is needed at a competitive price.
Our staff have been helping production staff with their shoots since 2005 and their wealth of knowledge and recommendations can be called upon if needed.
Our U-shaped white infinity cove is prelit by eight spacelights and can be painted green for chromakey and VFX shoots.
We have an industrial kitchen next to the stage for food shoots and excellent catering options that can be supplied individually boxed for crew and client safety. Our comfortable green room areas (one newly added to allow for additional social distancing) are often praised by visiting companies and makeup, dressing and shower rooms are included in the hire cost of the studio.
Our 113 five star Google reviews are testament to the high regard in which the studio is held within the UK production community. We are also proud to have been powered by 100% renewable energy since 2008.