Your London Film Studio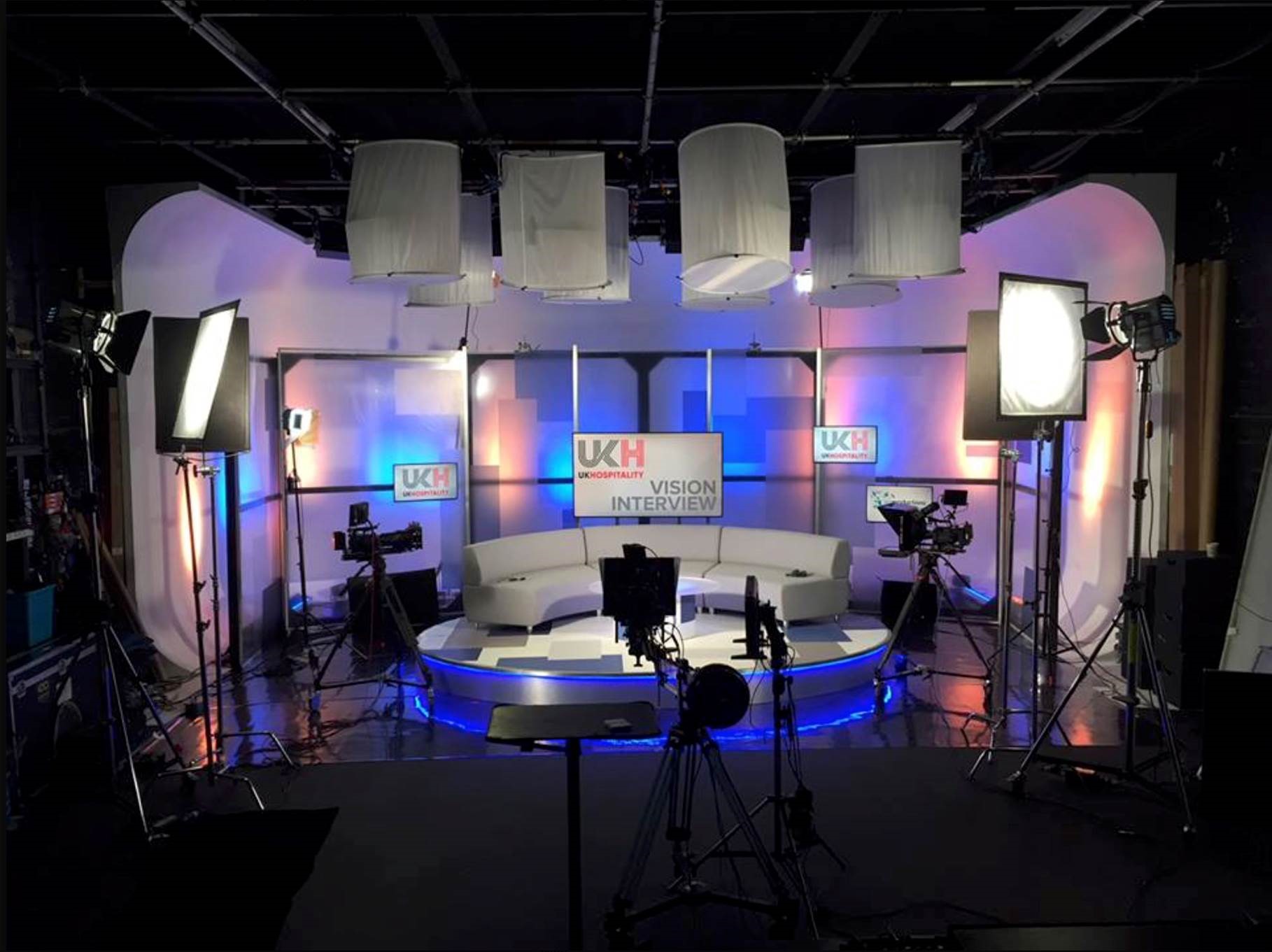 Hiring a film and TV studio in London can be challenging. You need space, you need all facilities in one place and you need great service for your clients and crew.
There aren't many studios left in Central London, especially if you need a soundproof stage for recording people speaking to camera. Indeed, the soundproofing is so good that it has been used for video game producers for recording sound only, for games including Everbody's Gone to the Rapture and Star Wars: Battlefront. Recent clients include Aardman, Fox, BBC, ITN, RSA Films, 2AM films and Tiger Aspect.
At Mount Pleasant Studio we provide much more than simple studio hire. In our fifteenth year of serving the industry, we have contacts throughout the film and television business, as well as accounts at the leading lighting and film and video equipment hire companies.
We are able to offer informed and unbiased information and recommendations of crew and equipment, from motion control to high speed filming solutions. Our comfortable client areas, Green Room and makeup and hair facilities – including a backwash basin – make every shoot a pleasure. Our most recent Google review is from one of our few studio competitors in London and sums up the experience of filming with us: "This is my other favourite studio in Central London! The diligent and conscientious way the guys run this place is how a studio should work, I love coming here! Thank you for a great shoot, we will surely return."
Mount Pleasant Studio has always been an industry favourite, supplying a high-quality service and state-of-the-art equipment – both in-house and hired in, all combining to provide a first-rate filming experience filming in London. We recently invested in two brand new Arri S-60 C SkyPanels LED lights with snapgrids and accessories, and a large octodome.
Location
We are 10 minutes from Soho and the West End, a 7 minute walk from Chancery Lane (Central Line) and Farringdon (Circle, Hammersmith & City and Metropolitan lines) stations. We are also surrounded by bus stops with routes including the 19 and 38 head to Soho and Chelsea, others heading direct to Waterloo, East London and Islington. Exmouth Market, famous for its shops and street food stalls, is a couple of minutes' walk away, as are a myriad of restaurant to suit all tastes and budgets.
Experience
From our freshly ground coffee beans from Nude Espresso and restaurant grade coffee machine, to our industrial kitchen with its 3 ovens and ten gas hobs for food shoots, to our delicious catering, we know how to look after clients, talent and crew.
Our Green Credentials
We are proud to have been supplied 100% by renewable energy from Ecotricy since 2007. As far as we know we are the only studio entirely powered by windpower. We are careful to recycle all paper and cardboard and have filtered chilled water available on the stage to avoid the use of single use plastic bottles.
Don't believe us, believe our happy clients
We now have 114 five star Google Reviews, which in itself is testament to the superior service supplied by Mount Pleasant Studios. Here is a typical review from a satisfied producer: "Everything went to plan. It was my first big studio shoot and team made everything easy for us. From painting the floor white overnight to printing dozens of scripts, they made sure the only drama was in front of the cameras. A well-oiled operation.  The food was great – I'd recommend the banoffee pie option!  A great area downstairs for clients too."
If you are interested in viewing the studio or if you need a quote for a shoot, or just some advice, don't hesitate to contact Simon or Gabriel on 020 7837 1957.