John Boyega and Boris Johnson at Mount Pleasant Studio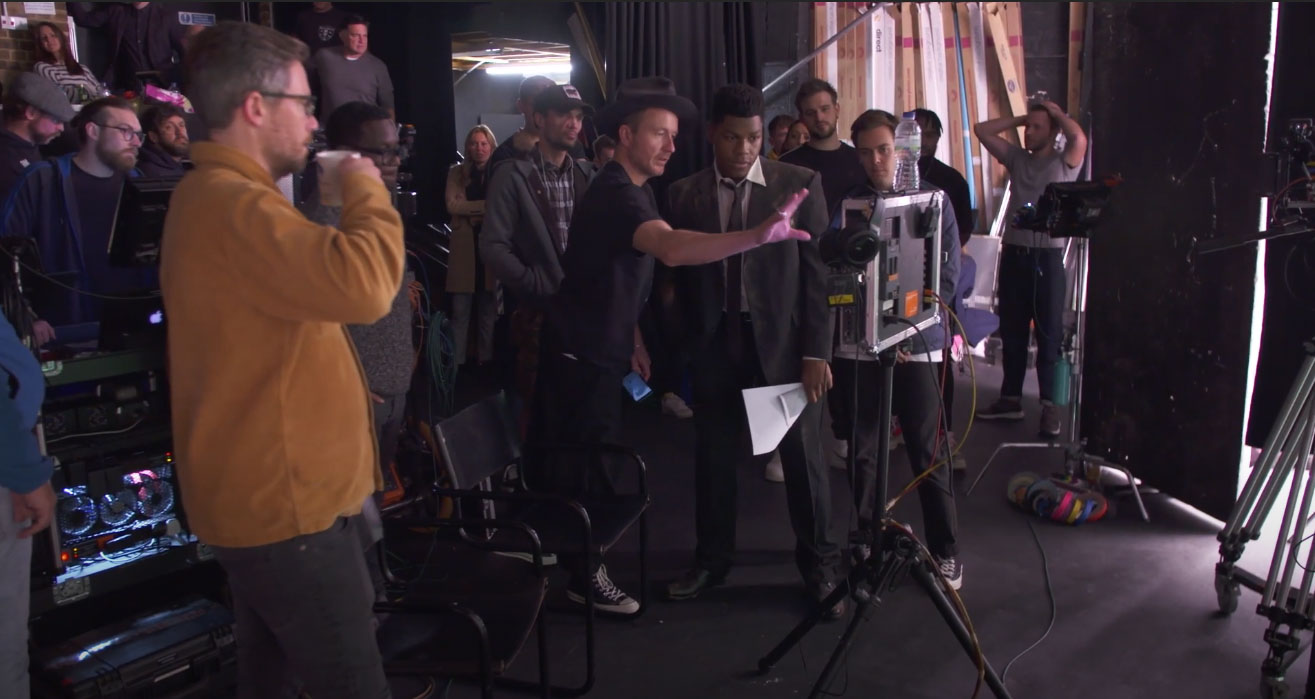 John Boyega, Finn in the Star Wars sequel trilogy, was shot against green screen at Mount Pleasant Studio for the studio section of "Get Lost in Great Stories", director Jake Scott's epic commercial for Vue Cinemas. See the great behind the scenes video. The film encourages people to visit cinemas for an immersive experience, rather than watching films on a handheld device or home television surrounded by distractions. As Scott says in the 'behind the scenes' film, it's "not about putting down technology, but says there's a time that you can put it down". The film is notable for having over 30 'Easter Eggs' buried throughout the film. it was produced by RSA Films, the DoP was Mark Patten and the agency was Joint.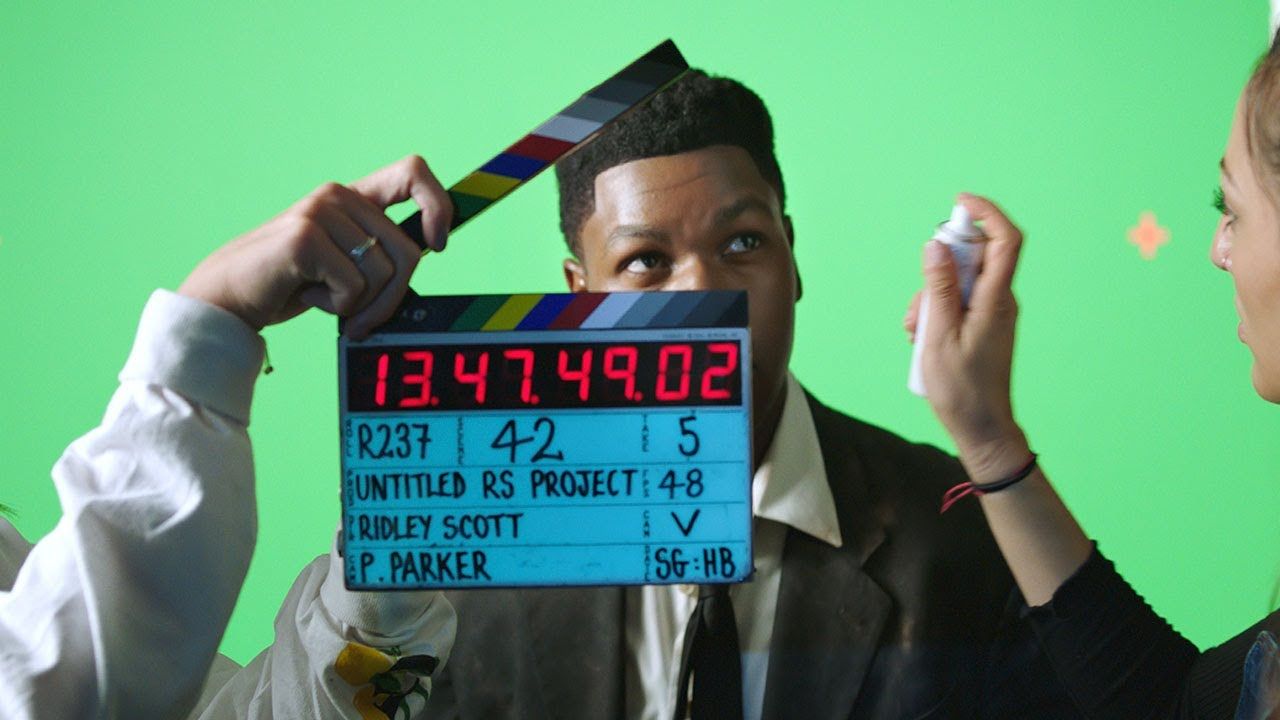 A recent surprise visitor to the studio was PM Boris Johnson. We had heard the day before the shoot to expect a government minister, but we didn't know until the morning of the shoot that it would be the actual Prime Minister, who was at Mount Pleasant to film a commercial for The Conservative Party. The film had 1.6 million views in four days.. The producer was very happy with the studio: "Just as the name states – this studio and the team in and around it were absolutely pleasant to work with. They had everything we needed and then some. The studio was remarkably versatile. We will be back to produce soon!"
Both the PM and John Boyega were able to enter the studio discreetly via our dedicated Green Room entrance.