Filming with a Green Screen: Everything you Need to Know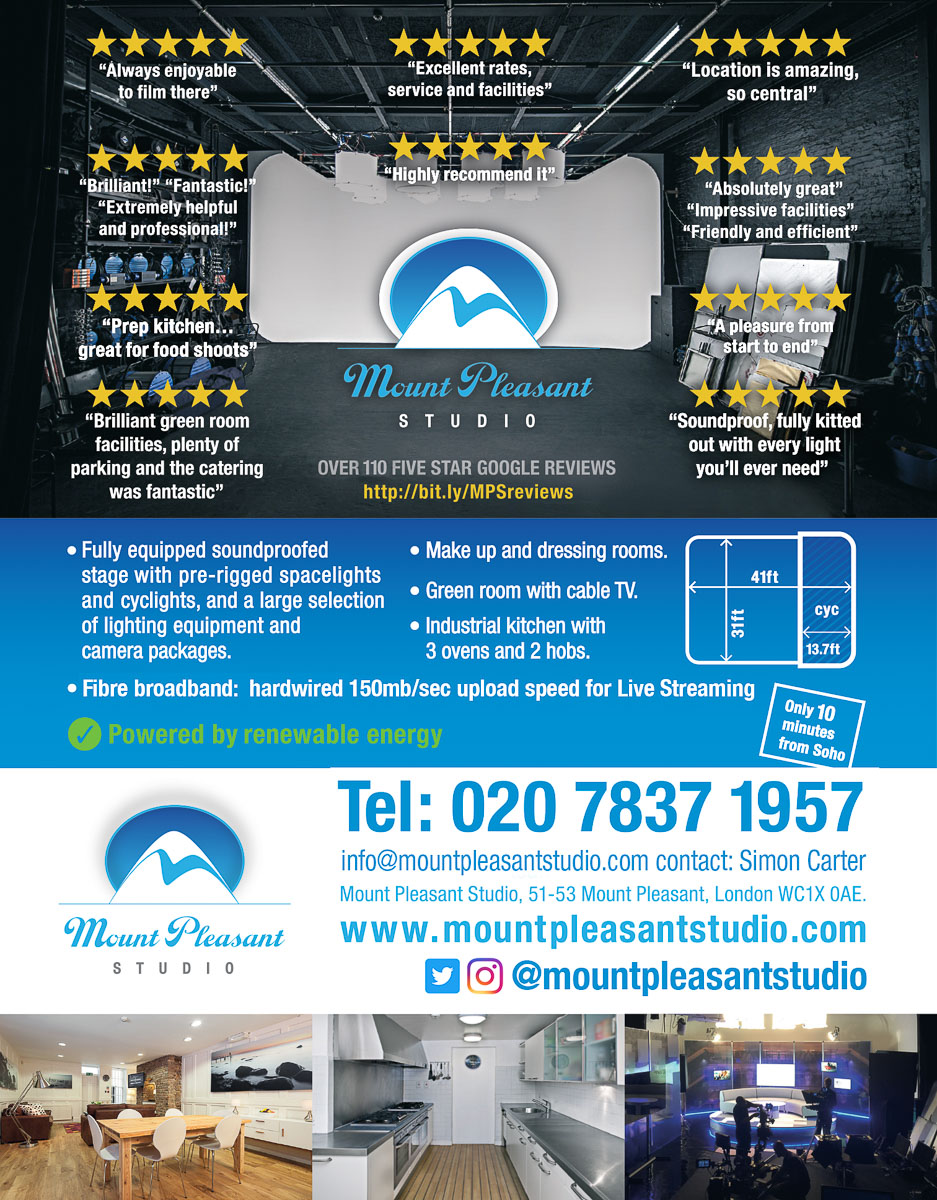 'Green Screen' is also known as Chroma Key. Keying is the process of isolating a single colour and brightness and isolating that from the rest of a scene in post-production.
Colour keying identifies a particular colour to remove. In the early days of the technology, this tended to be chromakey blue, but chromakey green was found to be a more useful colour, not least because it occurs less often in sets and costumes.
It also requires less light to correctly illuminate. The colour green is the furthest colour from skin tones. The paint Mount Pleasant Studio uses is supplied by Mylands, who are the trusted supplier of chroma key paint to the film industry.
Shooting in a green screen studio enables endless creative possibilities. Actors and presenters can be superimposed on virtual backgrounds, digitally animated backdrops or transported anywhere in the world.
Green screen is regularly used for live streamed programmes, music videos, TV commercials and product shots as they offer a great deal of flexibility in post-production. Here is a link to a recent shoot for BT presented by Steph McGovern https://youtu.be/H3SsdttxoSA. Presenters and guests were shot against green screen and in this video produced by Business Reporter https://youtu.be/zVMEEgirzXQ a virtual set was created and keyed in after the shoot.
Our infinity cove is 31 feet wide, 15 feet height and 15 feet deep. The floor paint can of course be extended far beyond the infinity cove.
We have 4 green screen packages available, which can be seen on our Green Screen page. https://www.mountpleasantstudio.com/green-blue-film-video-screen/ We can of course create a custom green screen paint package if required. We can also recommend where to find green screen accessories like treadmills and bodysuits.
The studio is pre-lit by eight spacelights and cyclights, which means that most of the lighting work is done, allowing productions to start shooting quickly.