Film Studios Islington
At Mount Pleasant Studio we can cater for different types of production in our film studios in Islington such as corporate and short films. Islington has long been associated with world-class filmmakers and creative talent and Mount Pleasant Studio is proud to be a small part of that heritage in its role of serving the international production industry since 2005. We can cater for all kinds of production in our film studio including corporate films and short films.
Studio Facilities
Our studio has the following facilities:
U-shaped infinity cove
31ft wide, 41ft deep
Full lighting grid at 15ft
Fully Soundproofed
3 phase/400 Amp power supply
Wired and wireless broadband 150MB/sec upload and download
Basement
Large green rooms with sofas, meeting tables and cable TV
Makeup and wardrobe room with hairdresser's backwash basin
Changing room
Shower
Floor Plan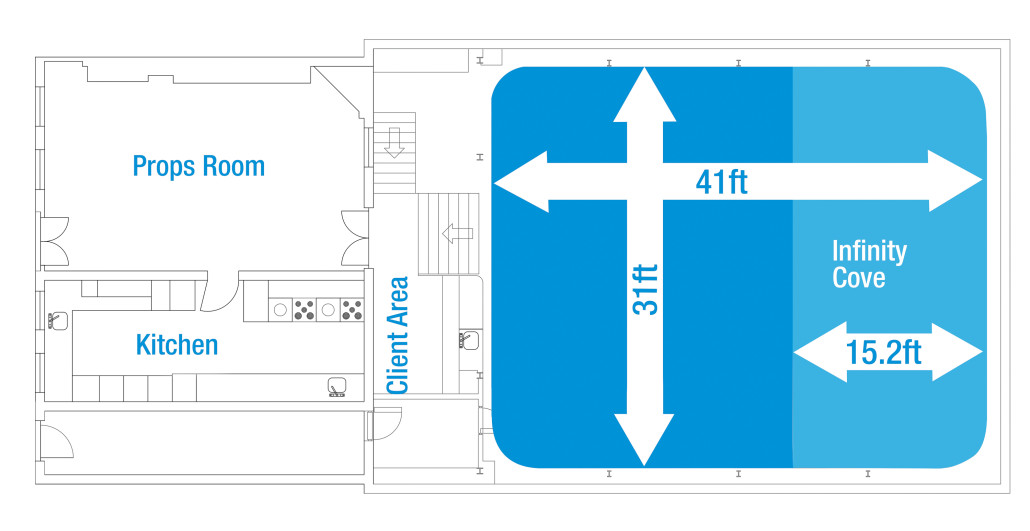 Why Choose To Hire Our Film Studio In Islington ?
At Mount Pleasant Studio, we can either shoot in front of a set or by replacing our chromakey green background with a 'virtual studio'. Shooting in a green screen studio enables endless creative possibilities. Actors and presenters can be superimposed on virtual backgrounds, digitally animated backdrops, or transported anywhere in the world.
If you would like to hire our studio, then please call 020 7837 1957 or email: simon@mountpleasantstudio.com.