Camera and Lighting Equipment

"They have so much kit there that usually you're left wanting for nothing,
and your outside hire list is incredibly small. "
Richard Carter-Hounslow, Fresh Films

"The equipment is great; they've got every light and accessory I'd ever need in their basic studio package,
and Mark and Simon are extremely knowledgeable and give production great advice on the best camera gear for the job"
Mark Emberton, Director/DOP

"They can provide a tailor made package for your specific needs, including camera kit, lighting and recommending crew,
which can make the pre-production stage an easier process for the producer and production company alike."
Jo Rae, London Particular

"The team at MPS care about what they do,
Sonya Sier, RiffRaff Films
they are attentive to details and have great facilities."
Film & TV Studio Camera & Lighting Packages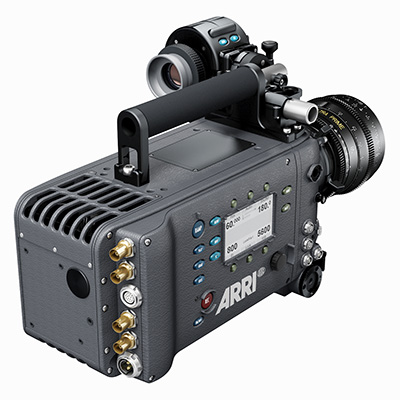 For our camera and lighting equipment in our film and TV studio, we specialise in Alexa camera packages, but can provide any digital system. We have a comprehensive range of in-house lighting from 2 new Arri T12 12K lights down to Kinoflos and a Dedo kit. Call us on 020 7837 1957 and we will tailor a competitive and cost effective quote. We ask that clients use our studio and lighting package, which offers great value for money.
Arri Alexa Cameras
We have an Arri Alexa, capable of shooting 120fps at full resolution. We are keen to provide a great Alexa package including your choice of lenses. We source other equipment via our friends at Movietech, Onsight, Direct Photographic and Panalux.
The Alexa was used to shoot The Hunger Games: Mockingjay, Gravity, Life of Pi, Captain America: The Winter Solder, Nebraska and Skyfall. Roger Deakins, BSC, ASC, cinematographer on the Bond film, says "It has better colour space than film, more latitude and basically it's fast and incredible in low light". Current TV projects include Downton Abbey, Homeland and Girls.
Phantom Flex, Gold & Miro Camera Packages
We have a very good relationship with the talented team at Lovehispeed who provide Phantom Flex, Gold and Miro camera packages for us. And if your shoot requires motion control we can provide the Milo, Juno or Sprog Motion Control systems.
Red Epic, Canon & Other Digital Camera Packages
We would prefer you to use our Alexa, but if required we can supply Red Epic packages, as well as Canon and other digital platforms.
Please contact us to hire our studio and equipment and we will tailor a quick and competitive quote. 
Mark and Simon have worked on every kind of shoot and will be happy to help with your production.
Click here to download MP Full studio equipment list.
Camera and Lighting FAQs
We don't need an Alexa. Can you get other cameras?
Yes. We own an 120fps Alexa, but can get anything you want, be it a C300 or a Red Epic. We have accounts with companies including Movietech and Onsight, so anything we don't have in-house, we can hire in at good prices.
We have our own camera, but need some other kit. Can we hire individual items from you?
Yes. We can do as much as a full camera kit, or as little as an onboard monitor. Just let us know what you need.
What about dollies?
We have a beautiful Moviola Dolly here, which is terrific for locked off shots and jibs. It's incredibly heavy duty, so works really well with 3D rigs too. Of course if you need a tracking dolly instead, we can hire in anything you want.
I need more lights!
We have a pretty comprehensive complement of lighting here. However, there always might be something your DOP needs that we don't have. We have accounts with Direct Photographic and Panalux, so can get you anything you need.
What about lighting consumables?
We generally stock a huge amount of lighting consumables here, including all major lighting gels; gaffer tape in all shapes, sizes and colours; numerous coloramas; and all sorts of other things. Feel free to check with us before your shoot to make sure we have what you require. If we don't have it, we will be able to get it.