We love Google Reviews
It was suggested a while back that asking clients to review us on Google would be good for our Google ranking. So we asked and we've been overwhelmed by the kind words in the five star reviews we've had so far (41 and counting).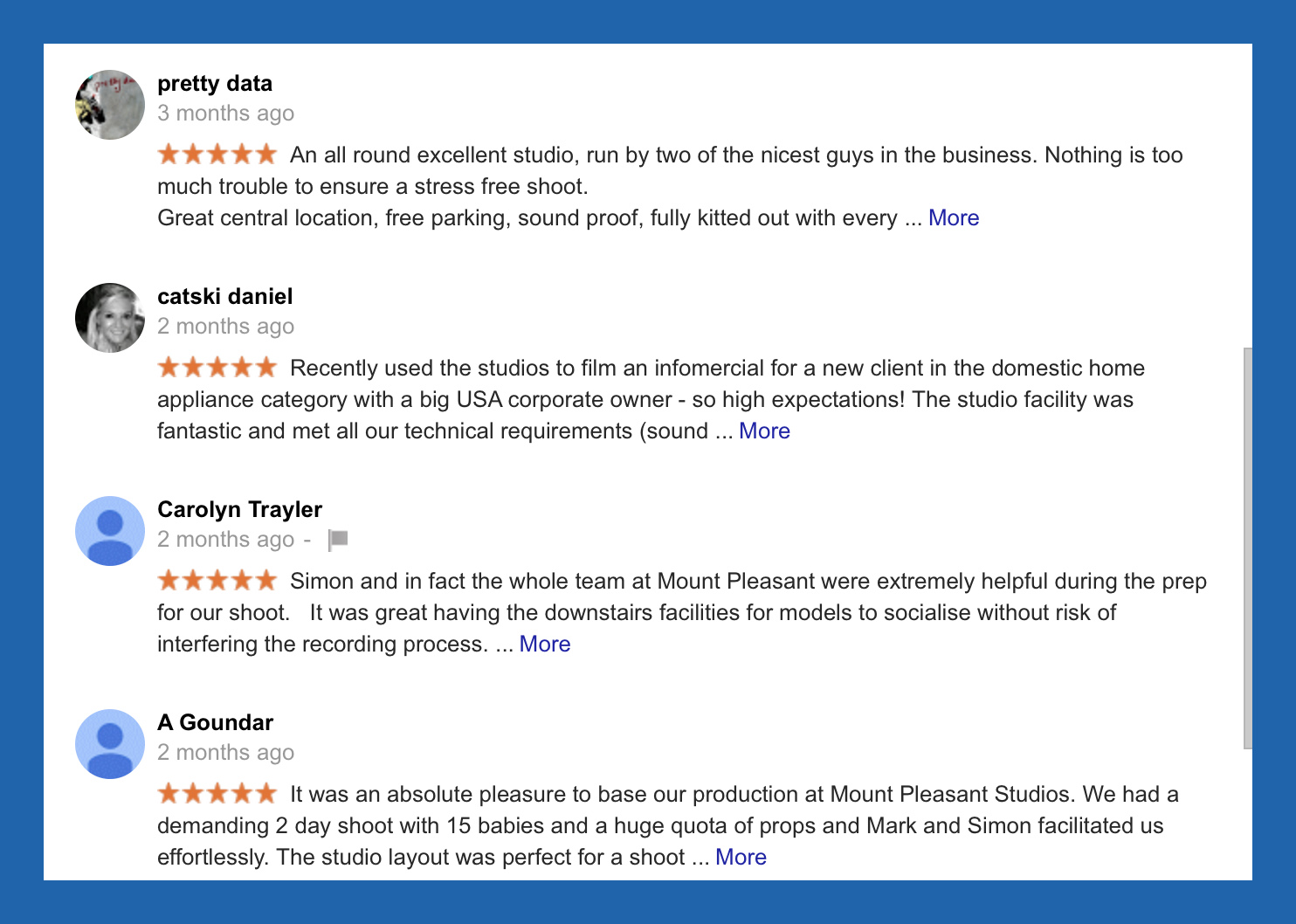 The most recent, from Sue Rollings, reads: "Mount Pleasant is our number one studio choice. We love the excellent sound-proof studio facilities, great location, parking and catering options but most importantly Mark and Simon who go way beyond the call of duty to ensure everything runs smoothly. Crew recommendations from the studio have always been spot on too. Highly recommended!"
The previous was from Charlotte Trotman: "I'm a producer working in commercials and from visiting this studio for the first time this week, I will certainly be going back. Excellent rates, service and facilities. Really brilliant space & kit, ideal for photographic or small film shoots. Really well equipped and a nice client room downstairs. Breakfast & lunch provided & good quality. Great studio".
I could go on, but instead you can see another 39 here.
As discussed in a blog post, we've discovered that production staff now use Google to find locations, crew and facilities more than directories like The Knowledge and KFTV. We've certainly heard from new clients that they were reassured by the quality and quantity of our reviews. So, many thanks if you were one of our reviewers.